Equestrian Stable Management – Junior Program
Open up international career perspectives in the field of equestrian stable management
The job market for the equestrian sport and business includes many different professions and jobs, but it is highly competitive. At the same time, there is a great demand for, but a huge lack of well-educated managers in high-class sport stables.
Therefore, this program is aimed at young professionals with vocational training or a degree, who want to expand their competences and open up international career perspectives in equestrian stable management. Thanks to the unique combination between management and equestrian knowledge and skills, it opens up career perspectives to become an international stable manager at a high-class sport stable.
Sound business and administrative knowledge and methods taught by the renowned RWTH are combined with equestrian know-how provided by experts from the CHIO network. On top of this, the participants gain valuable practical experience and an outstanding network through a 6-month internship at one of the high-class partner stables of the program. After one year, the participants achieve the recognized "Junior Equestrian Stable Manager" certificate.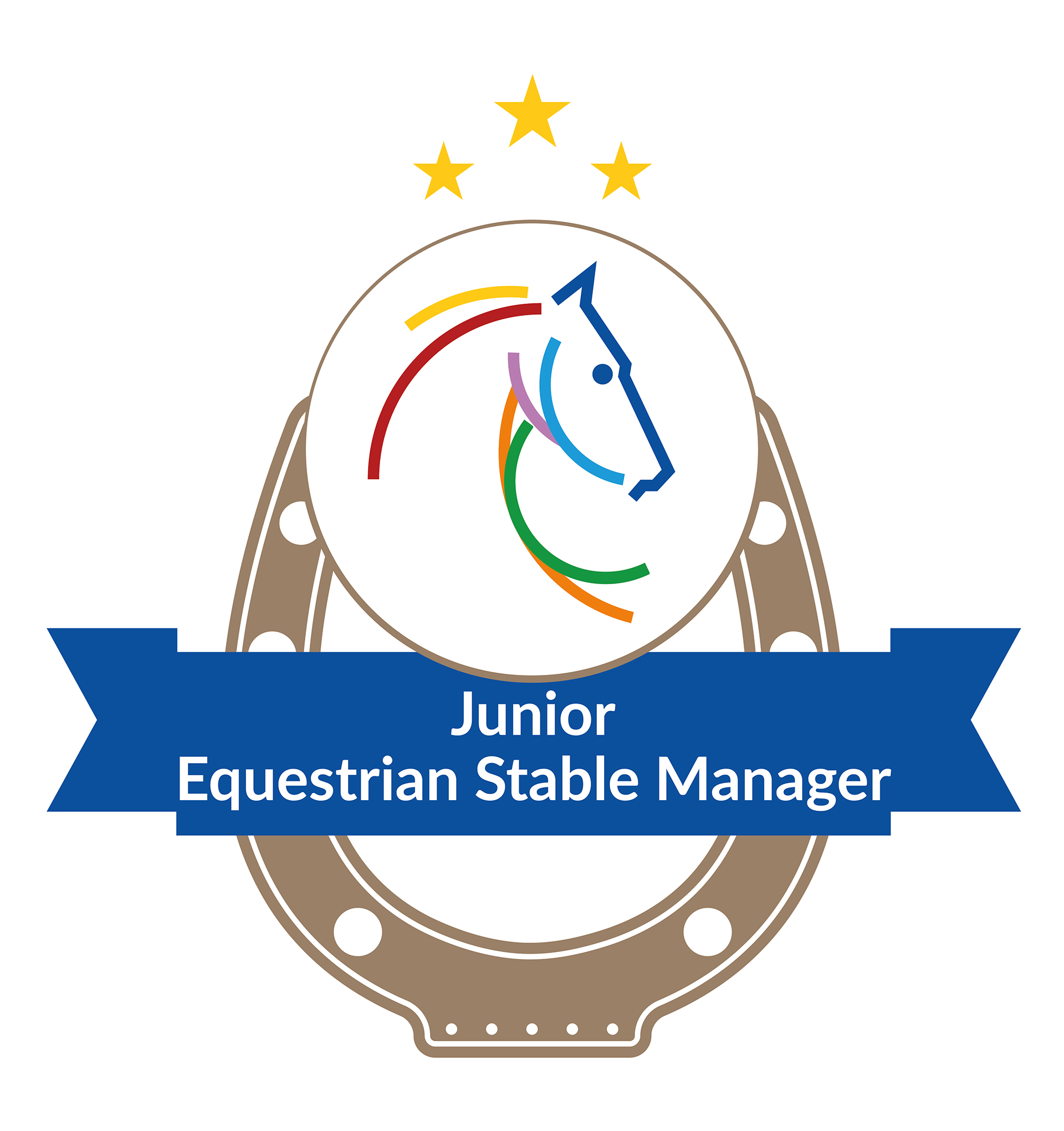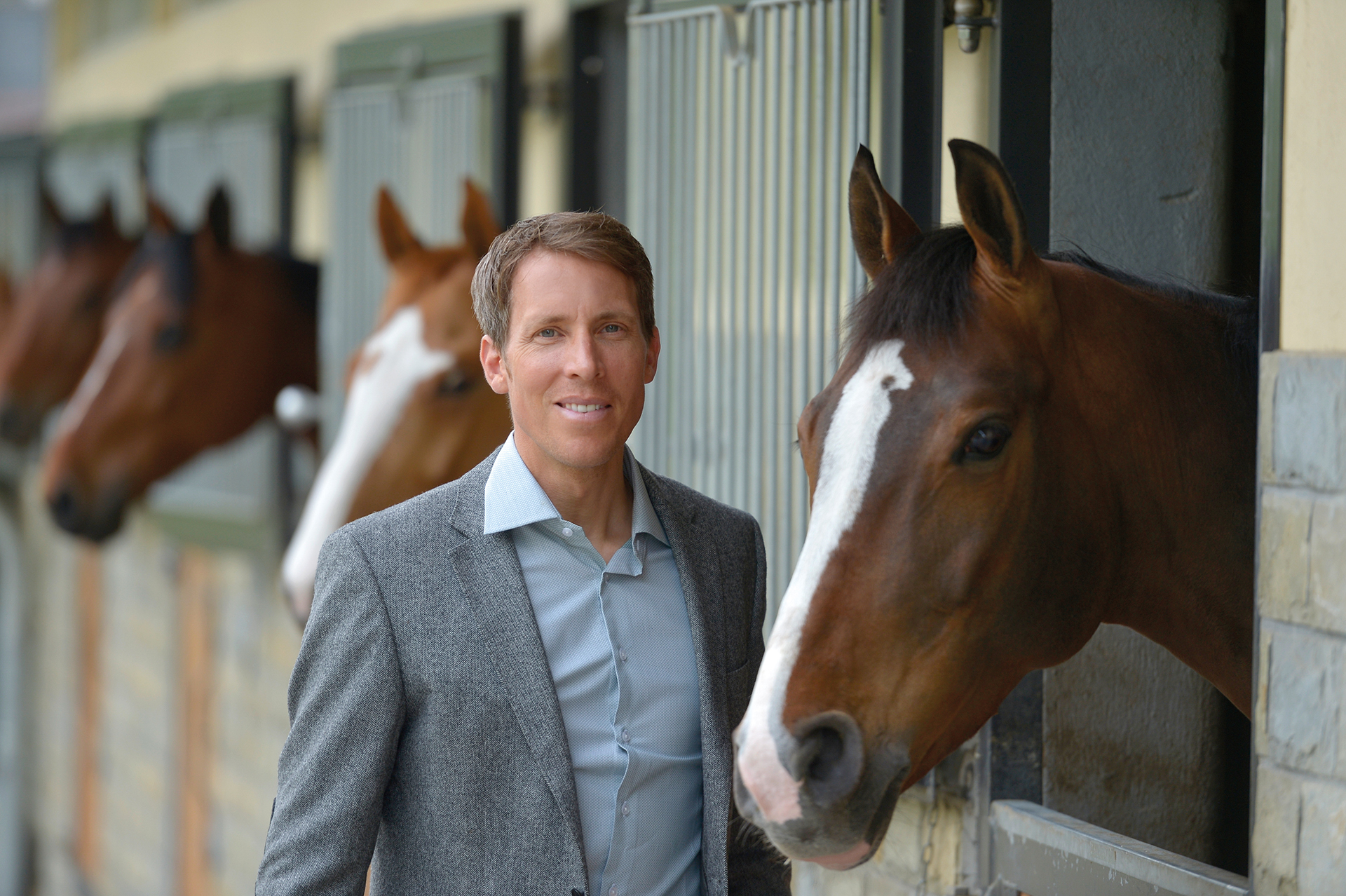 "When I am in the ring, it is down to me and my horse alone. But there is so much work that goes on behind the scenes. The entire team plays a totally decisive role in every victory I achieve."
As a Junior Equestrian Stable Manager you
open up new career perspectives by deepening your stable management and equestrian knowledge

understand the complex relationships between the topics of equine welfare and performance and gain knowledge about horse transport regulations

learn the basics of the models, theories and principles of business management

benefit from the unique network of the CHIO Aachen CAMPUS and absolve an internship at one of the high-class partner stables

apply the knowledge learned directly during the internship, gain an holistic insight into the management of a professional competition stable and strength your horsemanship skills

benefit from high-quality, digital teaching methods

expand your network in the equestrian industry and learn with peers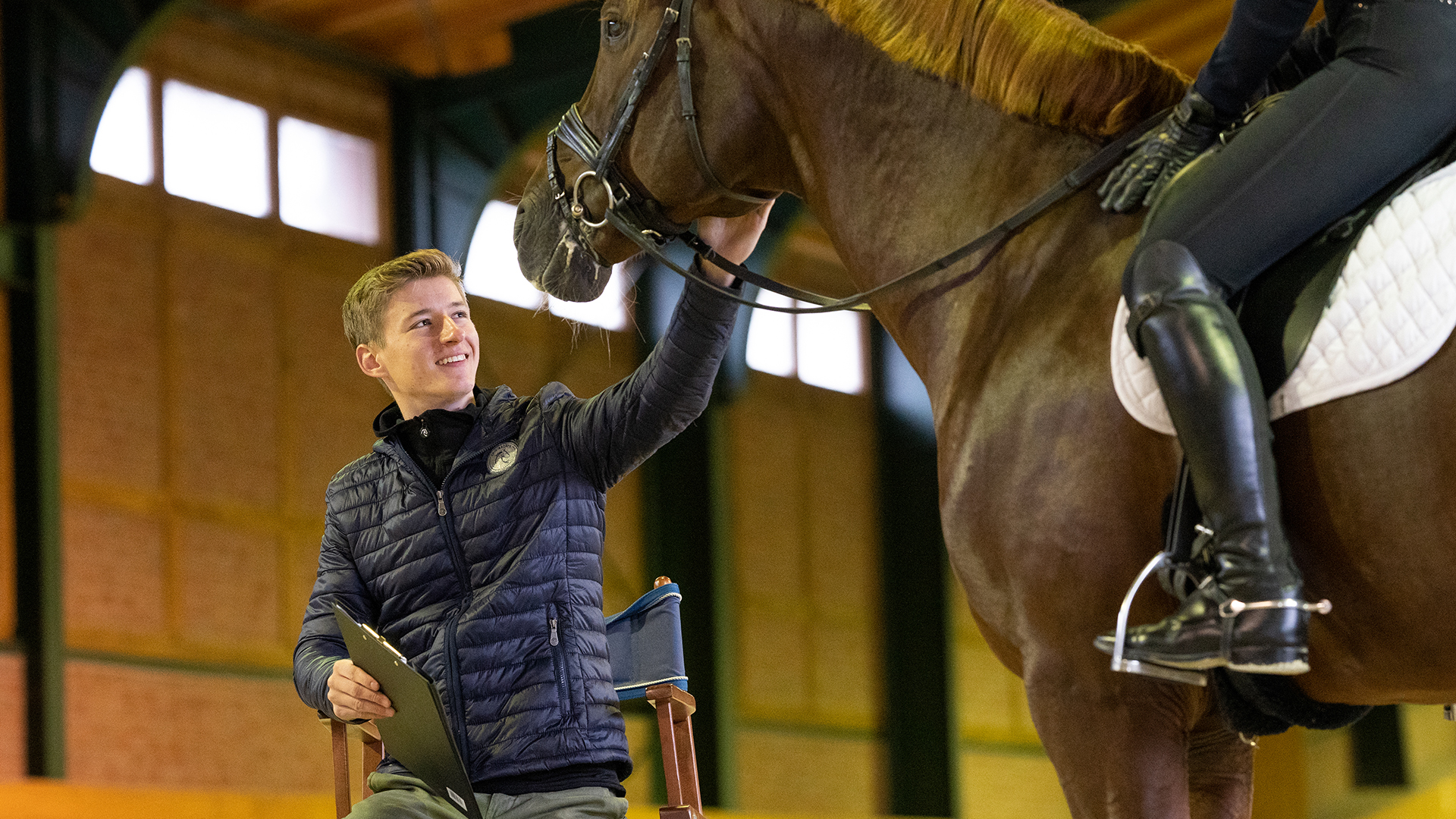 High level combination between equine and business management
The program deepens the knowledge gained during your vocational training with four intense modules on the topics of basic stable management and horse performance. Armed with your newly acquired knowledge and skills, you embark on a 6-month internship at a high-class sport stable. This allows you to put your theoretical knowledge into practice and make a real impact. At the same time, you can take advantage of your time at the stable to network, make observations and gather input for your project work. This will lay the foundation for a successful project presentation at the end of your one-year course.

Excellent online teaching with on-site events powered by RWTH and CHIO Aachen CAMPUS
The program is designed by specialists from both practice and science. This enables the exchange about professional solutions for the fulfilment of complex tasks in the equestrian world.
Online teaching
Theoretical input is delivered online in practical learning units. To guarantee highest quality standards and flexibility, the teaching alternates between live sessions, on-demand videos and self-learning material.
Learn from keynote speakers, RWTH professors and equestrian experts of worldwide renown. Their personal support and individual feedback ensures you the best possible learning environment.
On-site phases
Meet the other participants at the welcome and farewell events and for the summer highlight at the CHIO Aachen CAMPUS. During the CHIO Aachen World Equestrian Festival, you can mingle with experts and broaden your network for your future career.
Your degree
Upon completion of the program you receive an official Micro Degree from RWTH Aachen University and a CHIO Aachen CAMPUS Certificate.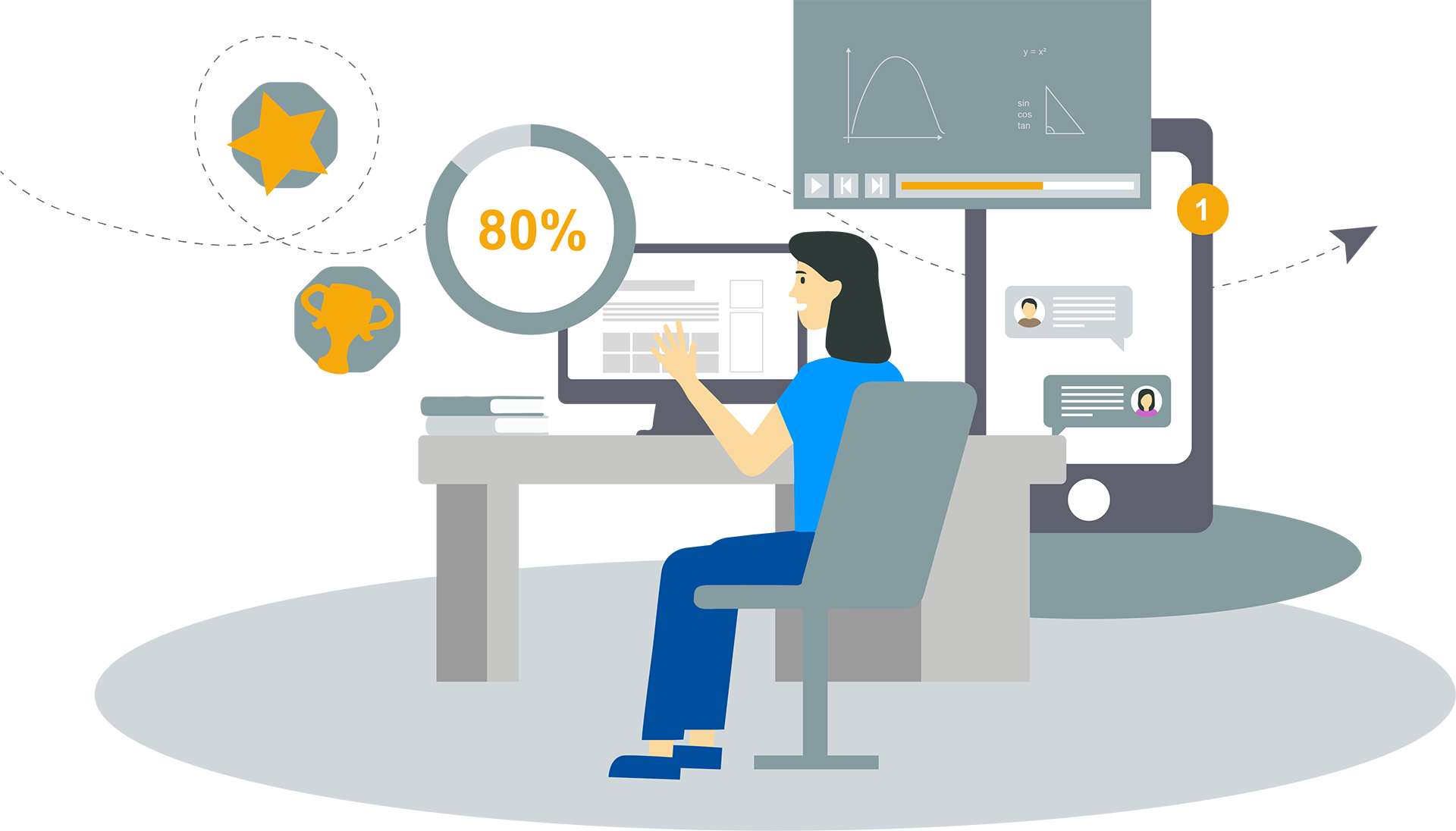 Benefit from the chance to absolve your internship at a high-class sport stable
During a 6-month internship you will work at a high-class sport stable. Excellent applicants benefit from paid internships that are absolved at our renowned partner stables. You can then elaborate your final project based on the knowledge gained.
Jos Lansink Horses bvba
Location: Meeuwen, Belgium
Show Jumping
Training, sales, stallions
You are also welcome to suggest a stable for your internship!
To be approved by the program management.
Become a Junior Equestrian Stable Manager now!
Requirements
Vocational training/degree in the field of equestrian sports
or
Vocational training/degree in the field of business management + at least 3 placements in national or international classes (Show jumping: 1.15 m/CSI*; Dressage: Elementary level/L* (Germany ); Eventing: 1.10m/CCI**)
Do you have any further questions?
For more information on content or structure, don't hesitate to book yourself a consultation.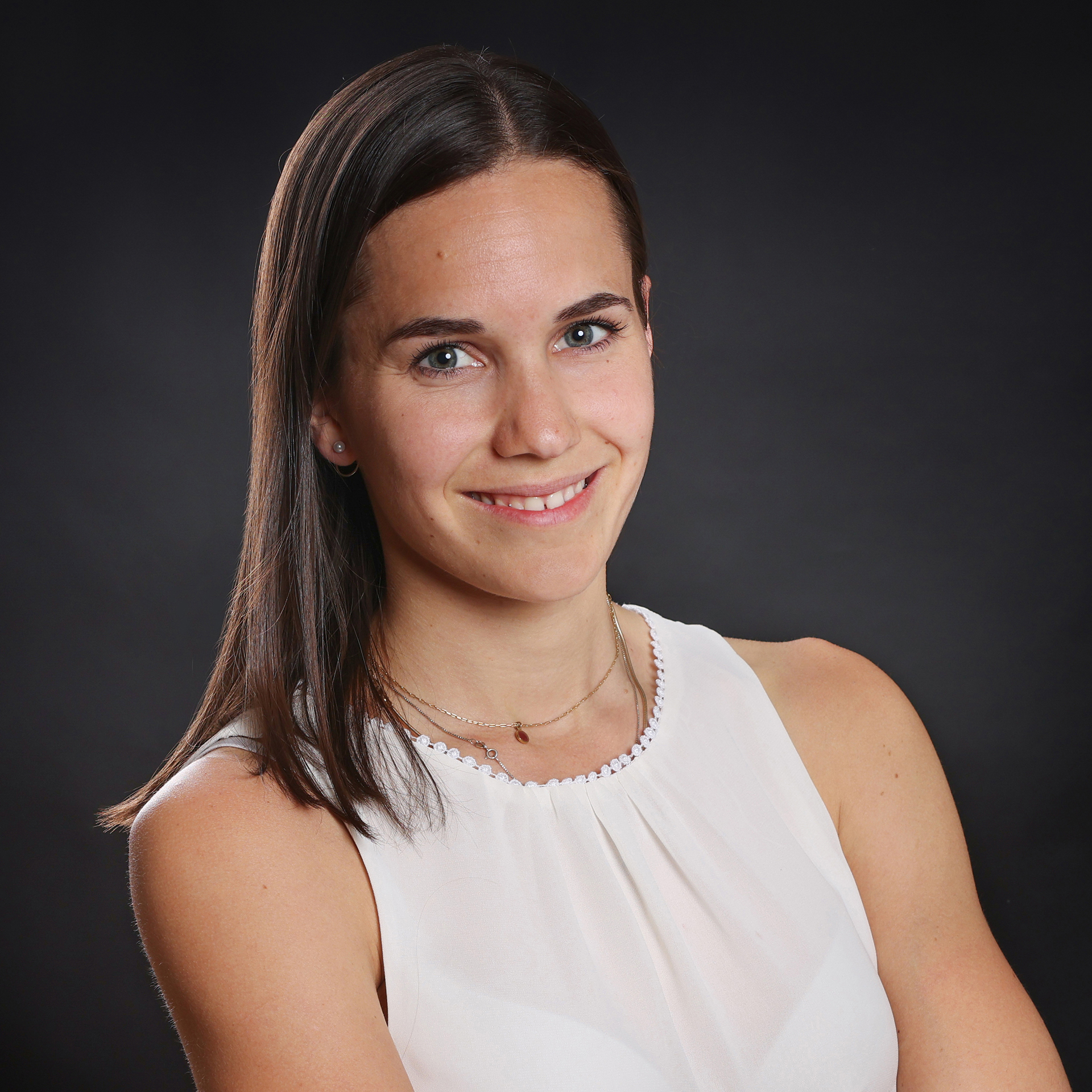 CHIO Aachen CAMPUS
Paulina Köster
Program Manager
Experts in equestrian sports and high-quality teaching
CHIO Aachen CAMPUS
CHIO Aachen is the most recognized and famous equestrian event in the world and represents innovation and quality at the highest level. This is reflected in all training and further education opportunities offered by CHIO Aachen CAMPUS. Learn from renowned equestrian personalities and gain insights into professional operations through the unique, international network of CHIO Aachen.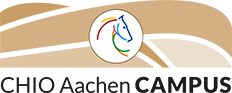 RWTH International Academy
Benefit from the expertise of RWTH International Academy: The official further education academy of RWTH Aachen University establishes the university's state-of-the-art knowledge and provides you with further academic level professional and personal qualifications. Its innovative and interactive learning experience is a lasting, top-quality investment in your future.