Equestrian Stable Management – Senior Program
Bring your equestrian stable management competences to the next level
You are an experienced horse groom, stable manager, or professional rider? And you want to professionalize and expand your knowledge and competences in the management of an international equestrian sport stable?
This program addresses both the lack of well-educated managers at high-class sports stables and gives experienced employees/workers in equestrian sports the opportunity to reach higher positions with more responsibility and less physical work.
Due to the high workload of employees in equestrian stables, the online course system allows for completion on a part-time/extra-occupational basis. Moreover, employees of equestrian businesses, such as grooms or riders, usually have sound equine knowledge. Accordingly, participants of the Senior Program acquire advanced business and administrative knowledge taught by the renowned RWTH, combined with further equestrian know-how supplied by experts from the CHIO network. In addition, on-site events with international experts from the equestrian sport business provide insights into practical cases and enable networking with potential employers.
This program is designed to motivate participants to think outside the box, take on leadership roles, integrate an efficient working structure and develop the business in a strategic and forward-looking way. After one year of study, the participants will be awarded with the recognized "Senior Equestrian Stable Manager" certificate.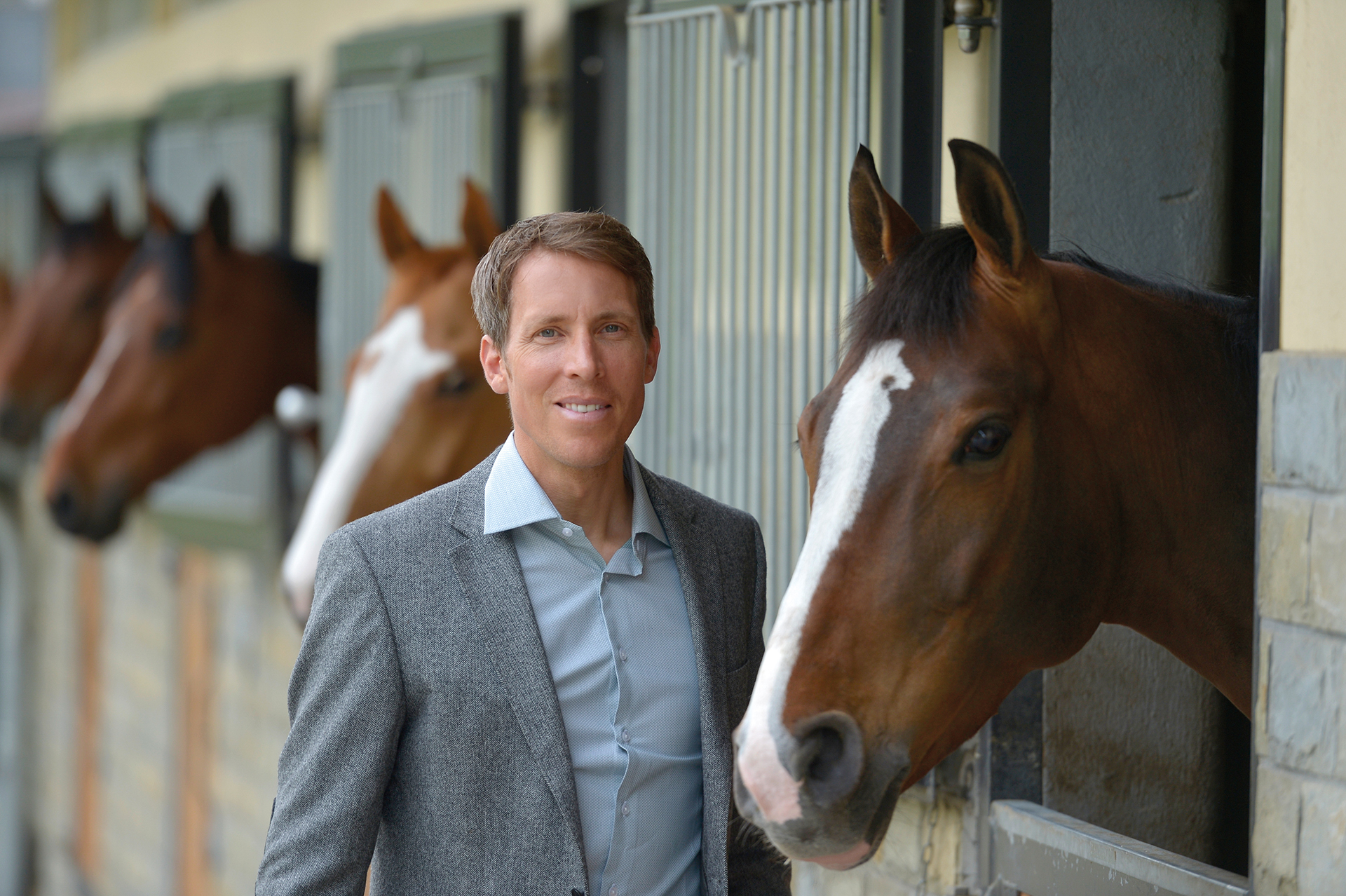 "When I am in the ring, it is down to me and my horse alone. But there is so much work that goes on behind the scenes. The entire team plays a totally decisive role in every victory I achieve."
– Henrik von Eckermann, patron of the program
As a Senior Equestrian Stable Manager you
broaden your career perspective by taking on greater responsibilities in your stable/company and profit from having to do less physical work

think outside the box, take on leadership roles and develop your stable in a strategic and forward-looking way

advance your stable management and horse performance competences

learn strategy and marketing principles for equestrian stables

develop interpersonal, social skills to motivate your team

apply your knowledge directly to your job

benefit from high-quality, digital teaching that is flexible in terms of time and place

expand your network in the equestrian industry and learn with peers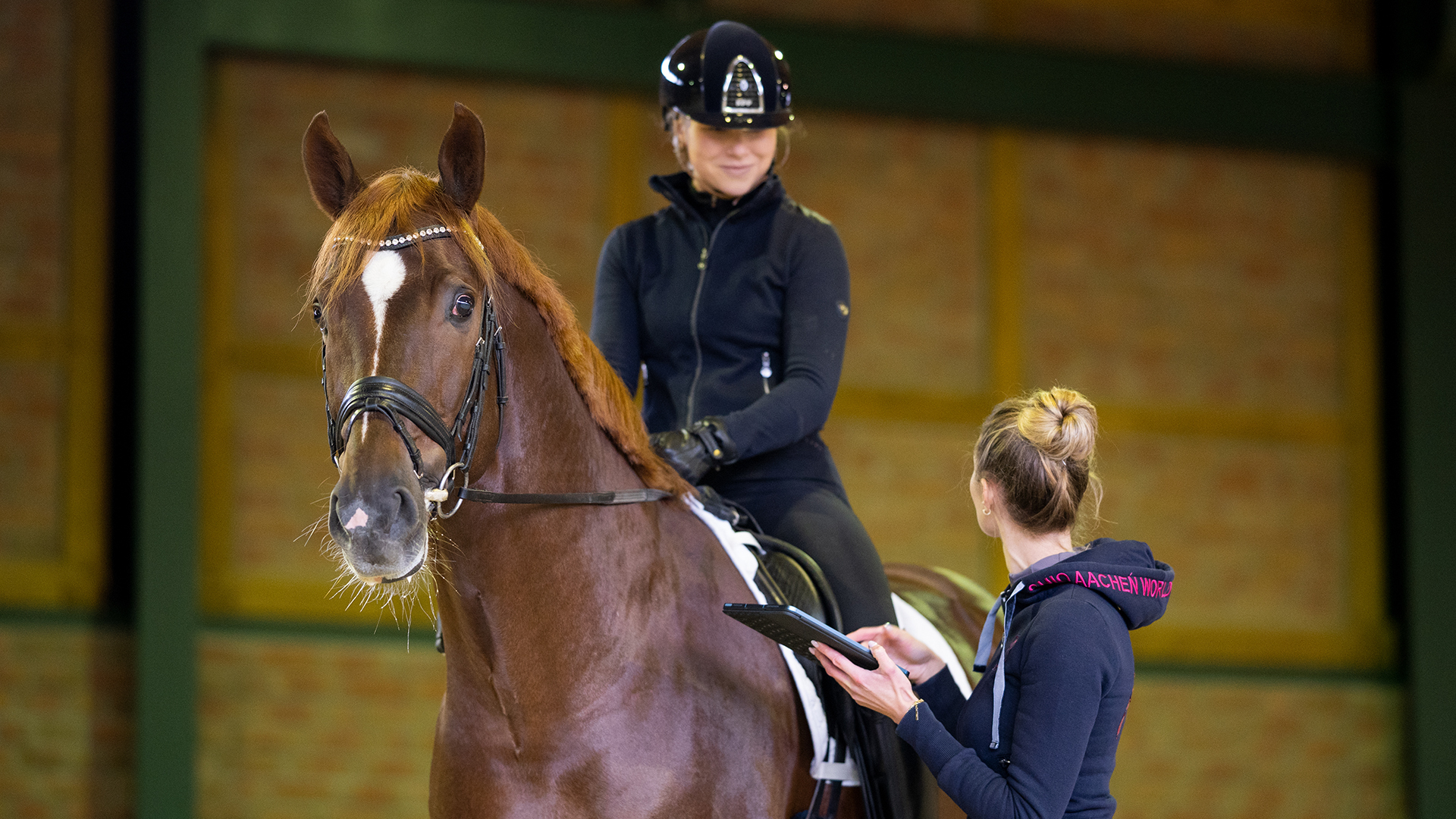 High level combination between equine and business management
The program is divided up into eight modules covering advanced stable management, horse performance, stable strategy and marketing as well as HR and communication. Complete the learning units parallel to your regular job, as the course is designed on a part-time basis. Integrate your everyday and long-term professional experience, exchange ideas with the other participants and apply the new knowledge directly on the job.
Excellent online teaching with on-site events powered by RWTH and CHIO Aachen CAMPUS
The program is designed by specialists from both practice and science. This enables the exchange about professional solutions for the fulfilment of complex tasks in the equestrian world.
Online teaching
Theoretical input is delivered online in practical learning units. To guarantee highest quality standards and flexibility, the teaching alternates between live sessions, on-demand videos and self-learning material.
Learn from keynote speakers, RWTH professors and equestrian experts of worldwide renown. Their personal support and individual feedback ensures you the best possible learning environment.
On-site phases
Meet the other participants at the welcome and farewell events and for the summer highlight at the CHIO Aachen CAMPUS. During the CHIO Aachen World Equestrian Festival, you can mingle with experts and broaden your network for your future career.
Your degree
Upon completion of the program you receive an official Micro Degree from RWTH Aachen University and a CHIO Aachen CAMPUS Certificate.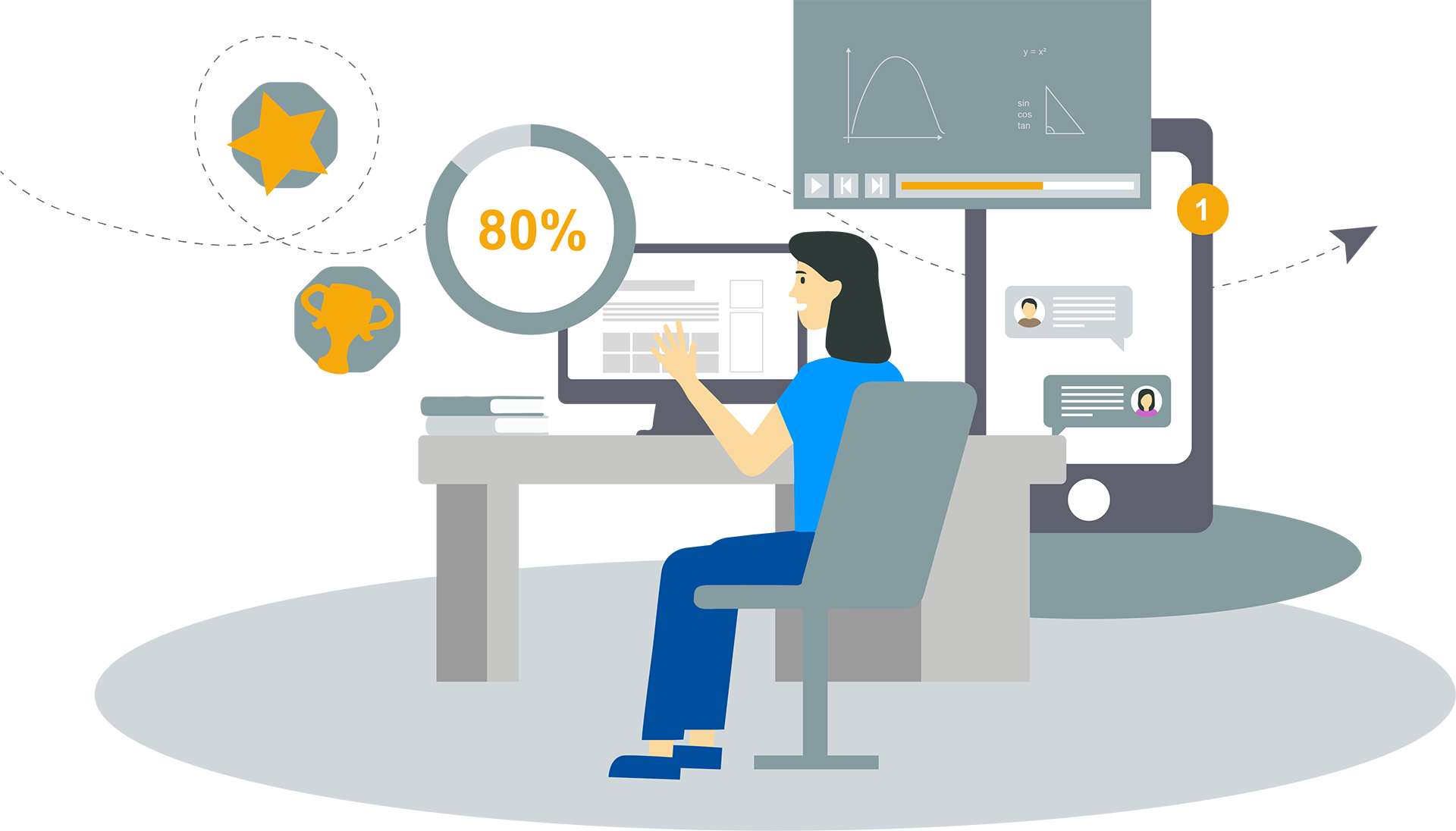 Become a Senior Equestrian Stable Manager now!
Requirements
3 years of relevant work experience as a horse groom, stable manager, or professional rider
good written and spoken English
Do you have any further questions?
For more information on content or structure, don't hesitate to book yourself a consultation.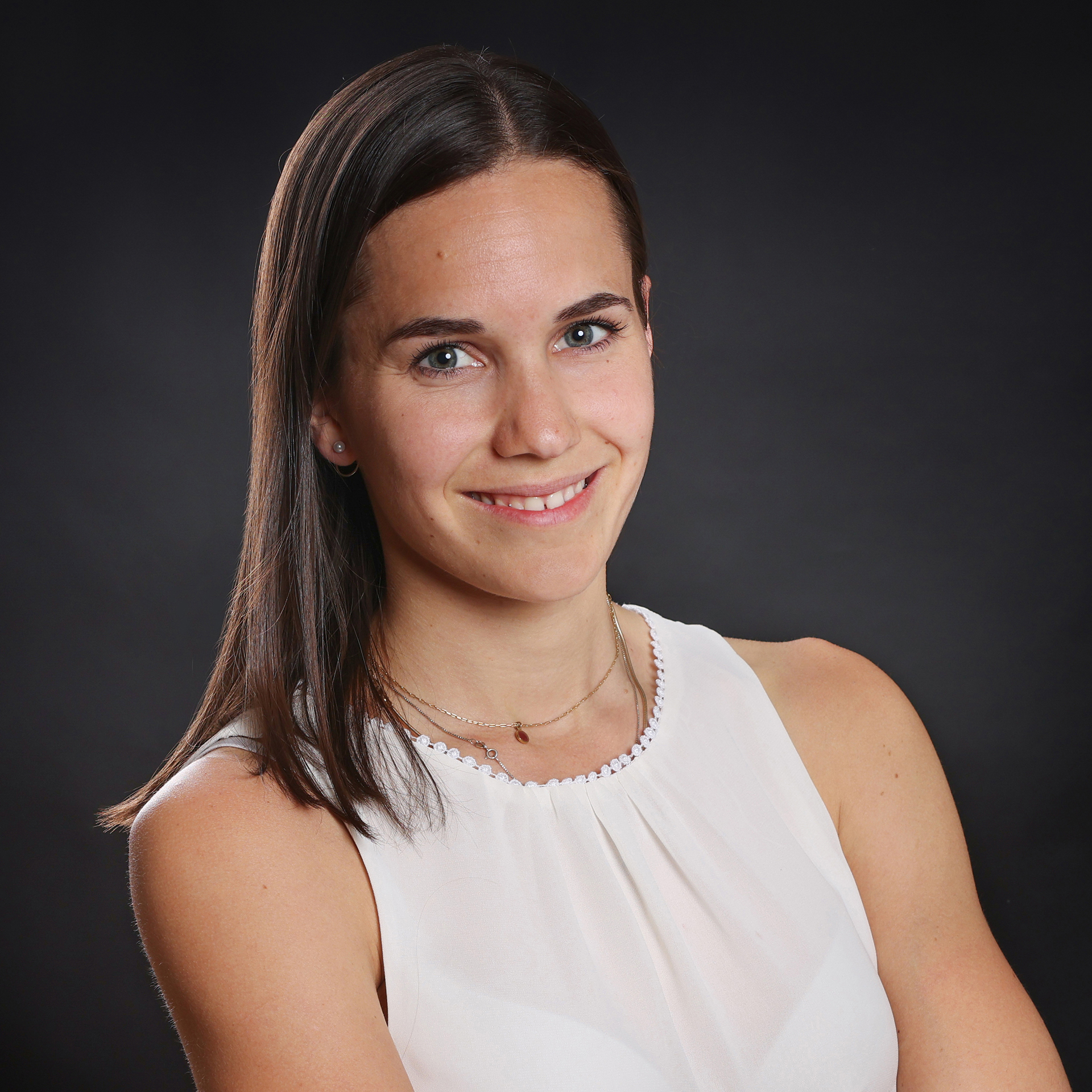 CHIO Aachen CAMPUS
Paulina Köster
Program Manager
Experts in equestrian sports and high-quality teaching
CHIO Aachen CAMPUS
CHIO Aachen is the most recognized and famous equestrian event in the world and represents innovation and quality at the highest level. This is reflected in all training and further education opportunities offered by CHIO Aachen CAMPUS. Learn from renowned equestrian personalities and gain insights into professional operations through the unique, international network of CHIO Aachen.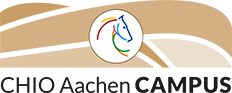 RWTH International Academy
Benefit from the expertise of RWTH International Academy: The official further education academy of RWTH Aachen University establishes the university's state-of-the-art knowledge and provides you with further academic level professional and personal qualifications. Its innovative and interactive learning experience is a lasting, top-quality investment in your future.