Certificate Program in Equestrian Stable Management
Participate in this course to earn yourself the qualification as an equestrian stable manager – take on higher responsibilities in the equestrian business by gaining professional skills!
One program – two tracks tailored to your needs

Operative Track | Junior
Organizing the stable activities and coordinating the interface with the office
Intense schedule, combinable with side job

4 online modules in Basic Stable Management & Horse Performance

Paid full-time internship in a high class sport stable & a project work to combine the gained knowledge

3 face–to-face events in Aachen, Germany

Program fee: 8,000€
Early Bird fee: 7,200€
Fee with referral bonus: 6,800€


Executive Track | Senior
Leading and optimizing the stable overseeing all strategic management processes
Balanced schedule, combinable with full-time job

8 online modules in Advanced Stable Management, Horse Performance & Stable Strategy

Networking with expert speakers from the equestrian business

3 face-to-face events in Aachen, Germany

Program fee: 15,000€
Early Bird fee: 13,500€
Fee with referral bonus: 12,750€
Excellent academic content powered by RWTH University and the CHIO Aachen CAMPUS
The program is designed by specialists from both science and practice. This enables the exchange about professional solutions for the fulfilment of complex tasks in the equestrian world.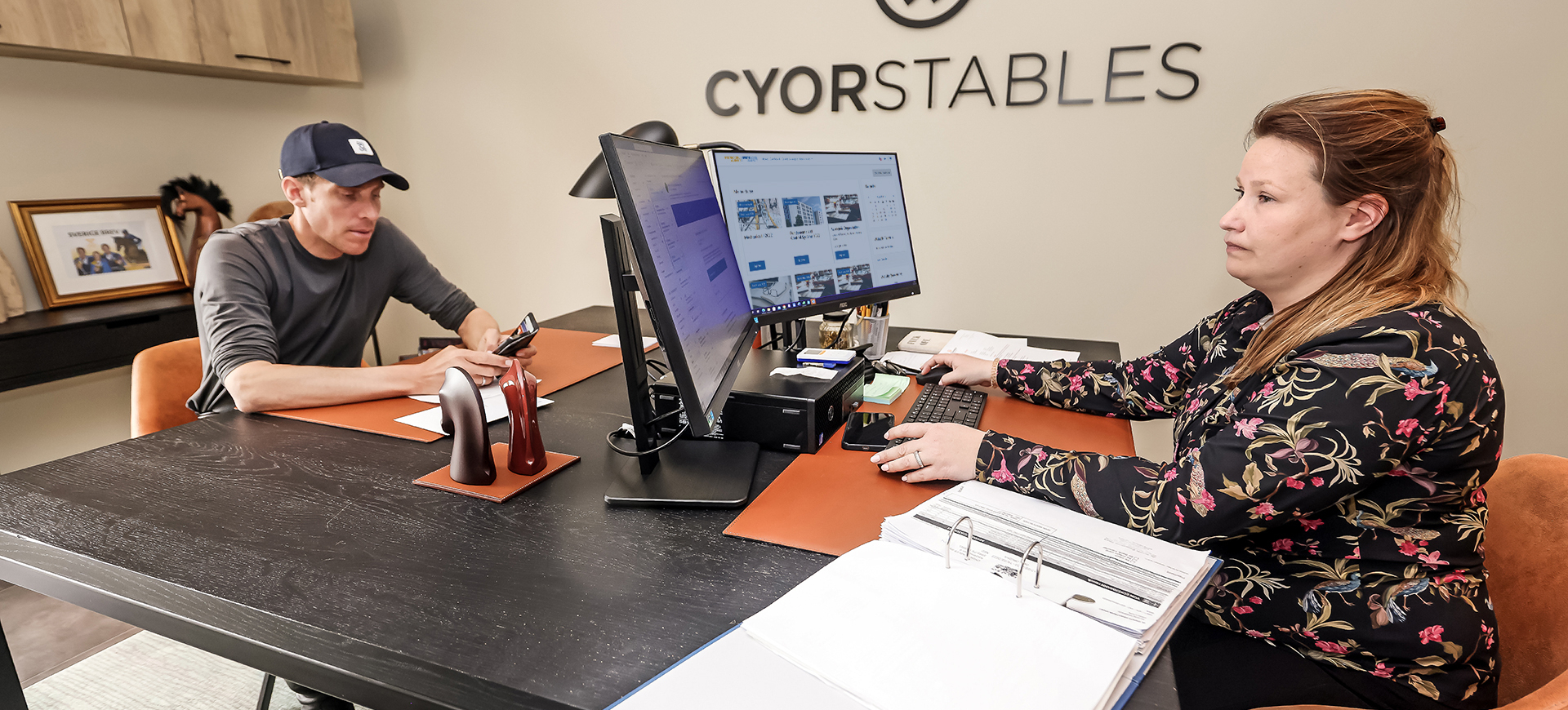 Online teaching
Benefit from flexible learning with on-demand videos and study material. Meet the other participants and lecturers for online sessions to apply and discuss the acquired knowledge. Gain exclusive insights into the partner stables and network with equestrian business experts and companies.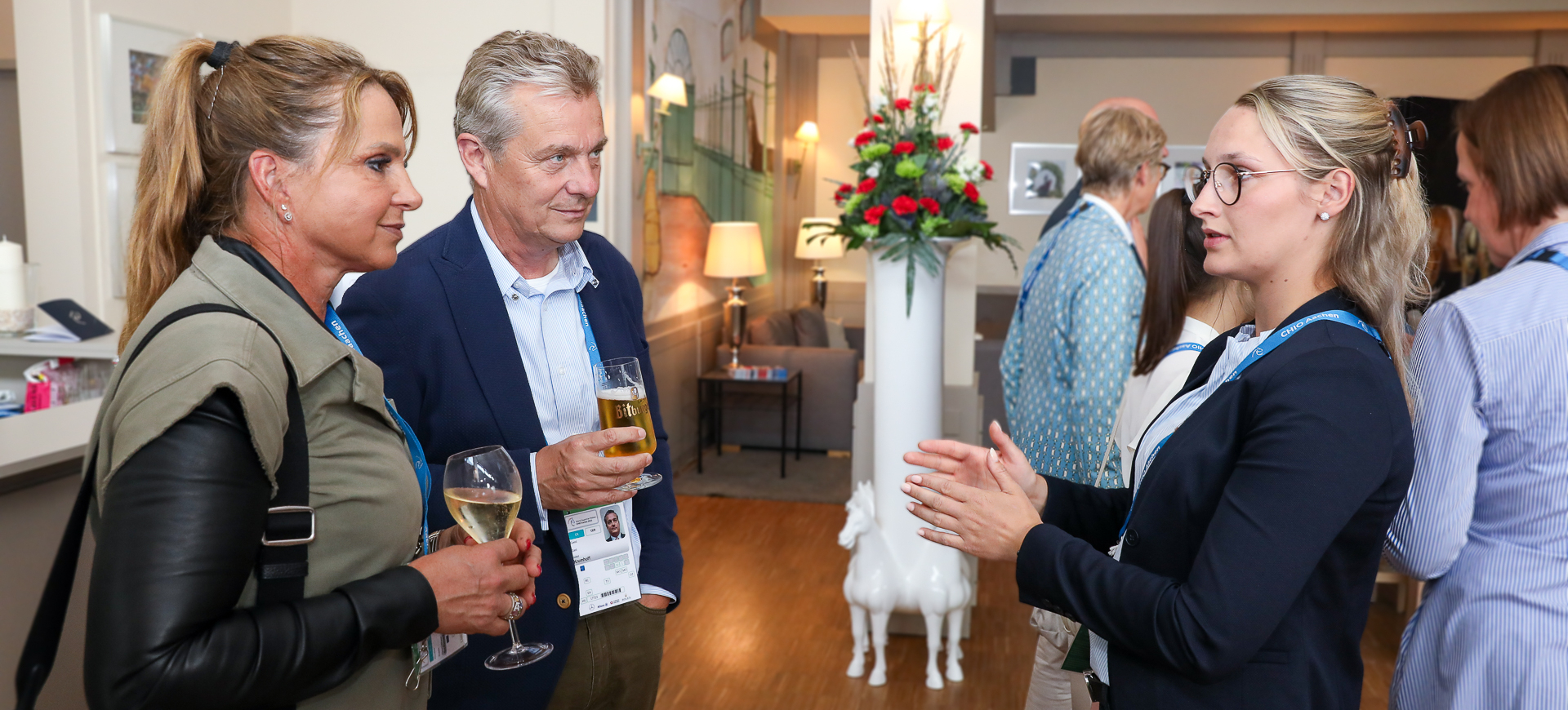 On-site phases
The program includes three on-site events that will take place in Aachen, Germany. The highlight is the meet-up for the CHIO Aachen event. Look forward to great insights, workshops and a thrilling atmosphere!
Your degree
Upon completion of the program, you receive a Professional Certificate in Equestrian Stable Management issued by RWTH International Academy and CHIO Aachen CAMPUS.
Benefit from excellent partner stables
Expand your network or complete an internship in one of the following high-class sports stables worldwide.
Jos Lansink Horses bvba
Location: Meeuwen, Belgium
Show Jumping
Training, sales, stallions
Cian O'Connor
Location: Karlswood Stables, Batterstown, Ireland

Show Jumping
Competition, Training, coaching, high performance centre
Hoy Enterprises Ltd
Location: Somerby Stables, Leicestershire, UK
Eventing
Competition, training, coaching, sales 

Yeguada la Pasíon
Location: Conil de la Frontera, Spain
Dressage
Sport, Sales, Iberian horses, Sustainability
You are also welcome to suggest a stable for your internship!
To be approved by the program management.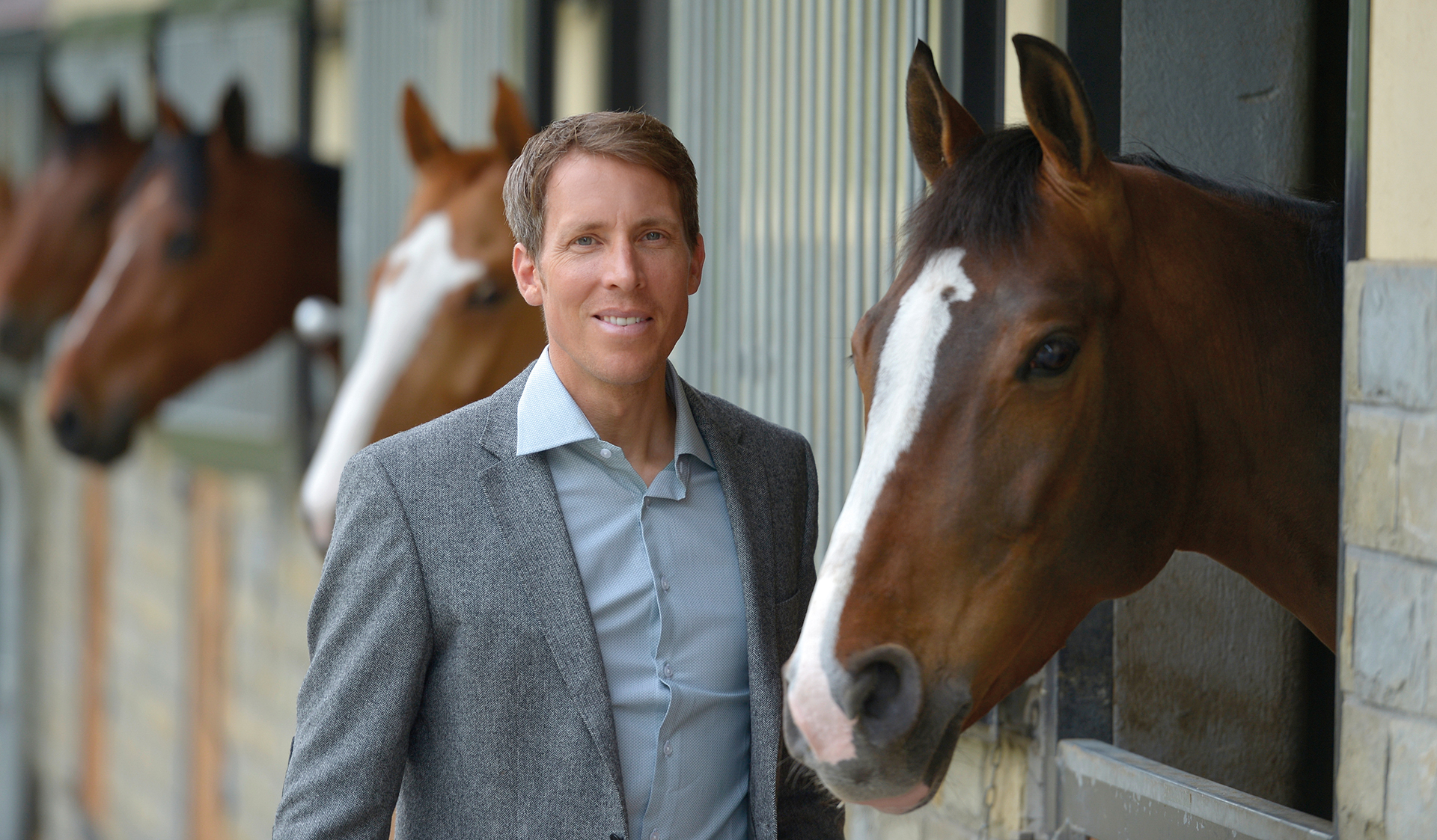 "When I am in the ring, it is down to me and my horse alone. But there is so much work that goes on behind the scenes. The entire team plays a totally decisive role in every victory I achieve."
Become an Equestrian Stable Manager now!
Requirements
All participants must be 18 years of age or older, have good written and spoken English skills, and meet the following requirements:
Operative Track | Junior
Relevant previous (professional) experience (e.g., in the equestrian sport, side job, amateur)
Secondary level education standard
A great passion for horses
Organizational skills
High reliability
Executive Track | Senior
Vocational training/degree or studies in a related field or 3 years of relevant working experience
Professional appearance
A great sense of responsibility
Strategic and structured thinking
Request our info brochure
"*" indicates required fields